Finance
The Best 10 Crypto Exchanges of 2022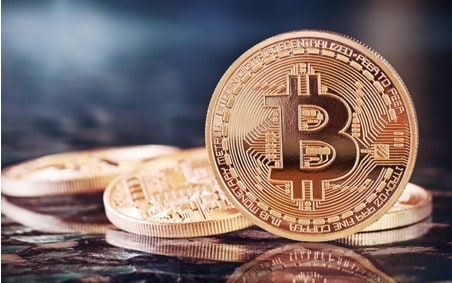 The cryptocurrency market keeps expanding at a rapid pace. The blockchain revolution is fully under way, and seems to be only gaining momentum. Currently, over 5,000 different coins and tokens exist, and they can be traded on an estimated number of over 500 exchanges.
Choosing the right exchange for your needs is very important, since using unproven solutions can endanger the security of your funds. Over the years, many exchanges have suddenly stopped operating, with their owners gone with the users' money.
Deciding on a safe and reliable exchange is essential to the safety of your coins and tokens. This article will list some of the best, well-proven crypto exchanges as of 2022.
The world of cryptocurrency exchanges has one undisputed leader: Binance. Founded in 2017, in just 3 years Binance has managed to surpass Coinbase and become the largest crypto exchange in the world.
Being listed on Binance is a sign of prestige for every blockchain project in the ecosystem, and the exchange keeps evolving and adding new features, making it the first choice for most of the people looking for a reliable cryptocurrency exchange.
Although Coinbase has lost its position as the largest cryptocurrency exchange in the world, it still remains a very popular website, with a massive volume and over 35 million registered users.
Choosing between Binance and Coinbase is mostly a matter of personal preference, however it should be noted that currently Binance supports a larger number of coins and tokens than Coinbase.
Uniswap is not a centralized exchange like Binance or Coinbase, but a decentralized coin swapping protocol. Uniswap has been gaining extreme popularity recently due to the DeFi rush, as it allows trading of hundreds different DeFi tokens and projects.
People who want to find undervalued DeFi tokens to invest in simply have no other choice but to use Uniswap.
ShapeShift has been a pioneer of crypto swapping: instant and simple buying and selling of different cryptocurrencies, and changing one crypto to another. Apart from exchanging cryptocurrency, ShapeShift also enables easy crypto purchases with a debit or credit card.
The biggest advantage of ShapeShift compared to other crypto swapping websites is the fact that ShapeShift's fees are lower than the competition's.
Bitstamp deserves a place on any list of the best cryptocurrency exchanges simply because it is one of the oldest still-running exchanges. Bitstamp has been around since 2011, which means that it has been providing crypto trading services to millions of users for almost a decade.
For people who prefer time-tested solutions, Bitstamp is a great place to buy and sell digital currency.
Changelly is a crypto swapping website similar to ShapeShift.
Changelly's fees are slightly higher than ShapeShift's, however there are also some major advantages: not only does Changelly support over twice as much coins and tokens as ShapeShift, the website's design is also much simpler and more clear.
For people who want to exchange crypto quickly and easily, and don't mind slightly higher fees, Changelly might be the best choice.
Bitfinex is a very popular alternative to the biggest exchanges such as Binance and Coinbase. It's a high volume exchange that has been around since 2012 – almost as long as Bitstamp – and provides a great combination between time-tested and modern solutions.
Bitfinex keeps constantly evolving and adding new features, which explains why it hasn't lost users even though so many new exchanges have appeared over the years.
SimpleSwap is a swapping website similar to ShapeShift and Changelly, however it has one major difference from the two. Unlike its competition, SimpleSwap doesn't require you to register an account to swap crypto.
You simply send one coin to a given address, and receive an equivalent amount of a desired token to your wallet.
It's a great choice for people who want to exchange cryptocurrency instantly, although unlike more popular swapping websites, it doesn't provide a debit and credit card support.
FTX is a unique cryptocurrency exchange, because aside from enabling its users to buy and sell digital currency like any other exchange, it also provides a crypto derivatives market.
Although it's not a great choice for beginner cryptocurrency enthusiasts, advanced investors will be able to use FTX to buy derivatives such as bitcoin futures – an option that other exchanges on this list doesn't provide.
Kraken is a time-tested, popular alternative to larger exchanges like Binance. Although it supports a lesser number of coins and tokens than the competition, it also has some advantages, such as low fees and the option of margin trading.
Conclusion
There are hundreds of crypto exchanges out there, but the number of quality ones is limited. Most people will find big, centralized exchanges such as Binance or Coinbase a reliable choice for all their crypto-related activities, however other solutions provide some unique edges.
For purchasing and exchanging cryptocurrency quickly, swapping websites such as ShapeShift or Changelly may prove more useful than big exchanges, and people who want to invest in small, undervalued projects will have to use a decentralized exchange like Uniswap.
Regardless of which exchange you choose, remember that storing cryptocurrency on an exchange is never a safe option. Even the most respectable and secure crypto exchange may fall victim to a cyber attack one day, putting your funds at risk.
To ensure optimal safety of your coins and tokens, always remember to send crypto from the exchange to your personal wallet after making a purchase.