Fashion
Top 10 Websites for Men's Clothing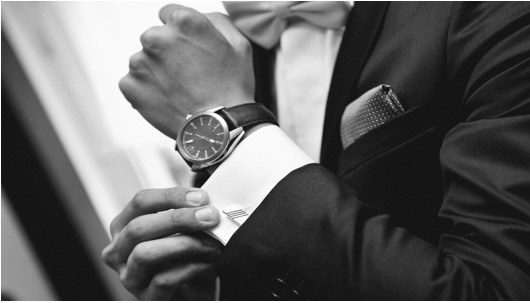 The male clothing market is one that has grown rapidly over the last few years. As a result, more and more men's clothes retailers have popped up online, leaving many a man stuck with so many choices. We're here to help you make that choice, and like the top 10 websites for men's clothing.
Rag and Bone is a well-known New York label famous for its unusual style. It blends an edgy and rebellious style with classic tailoring, and the results are fantastic. The clothes that it offers are dark, brooding, and modern, and perfect for anybody looking to accentuate their sense of style.
Mr. Porter supplies over 300 of the world's leading brands in over 17 different countries. As you might expect, that means that the site is full of clothes that, chances are, you're going to be into.
Nordstrom has been in the game for well over 100 years at this point, and you don't survive that long without doing a thing or two right. It has great looking, well-made clothes that can suit any occasion.
Farfetch is a luxury fashion site that offers a section not just from the leading brands, but from young up and coming designers, as well. This means you're getting a vast array of different styles, all in one place.
This one is simply a well put together online retailers. It has all of your favorite brands in a one-stop-shop, and has a great selection on non-designer brand clothing, if that's you're thing.
Topman is one of the UK's largest fashion provider, and it's clear to see why. Offering great looking clothes at fantastic prices, topman is going to allow you to look you best without breaking the bank.
SSENSE is an online retailer that offers the best of the best when it comes to high-end fashion and streetwear. It supplies a large number of designers for a varying price and is bound to have something that you're going to like the look of.
These guys are leading the charge in supplying the luxury brands to the general masses. If you're a sucker for Gucci, Valencia, Louie Vuitton, and so on, then hit this website up and have a look at the collections on sale.
Coggles is a supplier for the more indie among you out there. It supplies lesser-known brands and designers and is going to help you find some metaphorical diamonds in the rough on your search for some brand-new clothes. The style you're going to find here is going to be different from everywhere else, too, given the niche, it's filling.
Who could've seen this coming? ASOS has skyrocketed in popularity these last few years, and it doesn't look like it's going to be slowing down anytime soon. It supplies all sorts of things, from men's and women's wear to gifts, and all sorts. It's got great prices and a great selection of clothes, so give it a gander if you haven't already.