Finance
Best 10 Websites to Find a Job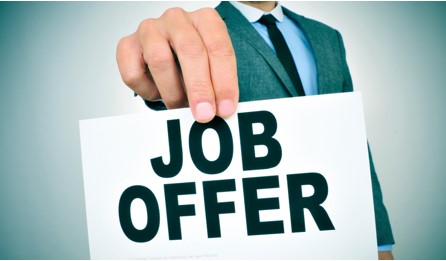 As the Internet is much more mainstream than it has ever been, online job searches are incredibly common. Similarly, there are numerous opportunities that you can find as you search for employment on the world wide web.
Since there are so many listings, it can quickly become a daunting task to sift through them all. 
So, you may be wondering where you should look if you want the best possible chance of finding gainful employment. Well, we've done quite a bit of research, which allowed us to come up with the below list of the 10 best sites that you can use.
When a site has been successfully operating for over two decades, you know it has been doing something right. A job search is most successful when you can find listings that are suited to your specific needs and your skillset.
CareerBuilder implements a comprehensive search engine with numerous filters that are geared towards steering you in the right direction.
Indeed is a well-known job search site, and it provides a plethora of lucrative options. It has one of the highest quantities of job listings in the job search website arena, and the application process is very intuitive.
LinkedIn is a superb online platform that social media-type features to help you with networking. Apart from the ability to seek out employment and be seen by employers, there are also learning tools to empower you.
Like LinkedIn, Glassdoor features a community vibe, which helps to bring employers and potential employees together. There is also a slew of information available on the site to help you in your employment pursuit.
The Muse was initially a blog that provided career advice. Today, it's also a site where companies create detailed profiles to attract job seekers. You can collect a wealth of information and even do interviews with existing employees.
LinkUp has a pretty sleek user interface, and you never get the idea that you are looking at dated listings. This is because the site consistently updates its content, and it even verifies and removes postings as necessary.
The Ladders prides itself on being a job search engine for the most valuable of employment opportunities. The listings on the sites are geared towards those who are seeking positions in upper management, as executives, and at the senior level.
SimplyHired has a unique set of filtering options to help you find the perfect job. While you can filter based on common factors, such as location, you can also look for companies that have a desired corporate culture.
While Dice is a fantastic platform, it falls this low on the list because it is more of a niche site. Dice is arguably the best online source of tech job listings, and there are many filters that help you to find what you need.
Upwork is an amazing online marketplace for freelancers and those who require their services. If you are looking to provide your services and earn via an online medium, then Upwork is potentially the most popular and secure way to do so.