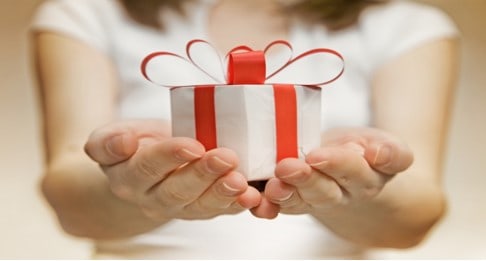 There are not many things that can bring smiles to faces and warm feelings to hearts as gifts can. Thankfully, we no longer live in an age where we need to browse various traditional gift shops to find something for those we care about.
Now, we can take advantage of online storefronts and come away with some of the most amazing tokens. The question is, however, which online platforms should you be using?
Admittedly, there are many of them, which can make things a bit confusing. Have no fear, though, as we have decided to go ahead and compile this list of the top 10 websites for your gifts. 
Amazon is the quintessential online shopping site. You can find almost anything that you need to purchase, including gifts. In fact, you can specifically search for gifts for a demographic, and the search engine then provides you with top-notch recommendations based on your needs.
Here is yet another well-renowned online store offering. Unlike Amazon, the gift options that you can get on eBay are offered almost exclusively through private senders. This means that you are likely to get great prices, and you may even be able to find an auction and cop some serious savings.
While many other sites have a reputation for having a large selection to choose from, Etsy's reputation lies in its uniqueness. The gifts that you can find on the site tend to be crafted by people who are incredibly talented. Etsy is also an excellent place for personalized items.
In the grand scheme of things, AHALife may not be the most popular site. However, it has a fantastic lineup of items that span categories, such as collectibles, health, wellness, and accessories.
Sometimes, you simply cannot afford to spend large sums of money to get gifts. However, this doesn't mean that you don't want to show someone how much you care. IGP is one of the best sites for those who are looking to purchase gifts on a budget.
Urban Outfitters has an immense selection of unique gifts at reasonable prices. One of the biggest things that makes this site appeal to users, is the various categories that you can use when shopping. For example, you could shop by personality if you wanted to.
Well, the name probably tells you all you need to know about this one. There are various gifts available for just about any demographic you can think of. Additionally, many of these items encourage you to go wild with personalization.
As the name implies, the gifts that you can grab on Uncommon Goods have a sense of uniqueness to them. It is a fantastic spread of gifts that apply to various personalities and hobbies.
Is there someone in your life who would love gifts that spruce up the home? If so, then consider grabbing the person a gift from World Market. The items include imported rugs, fantastic home décor, etc., for reasonable prices.
Personal Creations is a site that allows you to add a touch of yourself to the gifts you buy. The items offered can be based on either the person you're buying them for, or the occasion that is on the horizon.