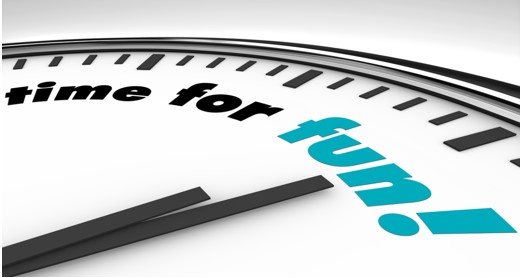 The element of fun is one that makes being human a pleasurable thing. For some people, their ability to browse online for something exciting makes life bearable.
Now, people have different ideas of fun, so the best platforms in this regard are those that seemingly have something for many different types of people, even if they can't appeal to everyone.
You may be familiar with a few sites that fit this bill, but you may simply want recommendations for some more. Therefore, we went ahead and compiled the below list of the top 10 websites you can jump onto when you want a little fun.
There is a reason that YouTube has statistically remained one of the top entertainment sources around the world. Don't underestimate the kinds of videos that are uploaded for your viewing pleasure.
There is such an immense level of variety that you may often end up wondering if everything is on truly one site.
Facebook is arguably the top social media platform in existence. Take a break from sending messages and viewing things that your friends specifically post. Allow yourself to step into the amazing world of Facebook groups and public posts, and then you can watch yourself be entertained.
This one is technically an app just as much as it is a site. Is there a better streaming platform than Netflix right now? The variety that the platform offers is on another level, as there is something entertaining for just about everyone to watch.
Regardless of how old you are on the things that excite you, the chances are that there is at least one game that you can enjoy. One with a simple premise that seems to be very enjoyable is Little Alchemy.
You are given earth, air, water, and fire, and it is your job to get creative in the making of various materials. 
There are many popular stories around the world with interesting tidbits behind them that no one knows. Mental Floss simply reveals these things to you, and learning them can become quite addictive.
If nothing else, the name of this site is incredibly appropriate to the subject. Bored Panda is a blog that is consistently updated at the most amazing information in DIY, technology, design, travel, as well as many other areas.
Reddit is literally driven by people's interests. There are so many independent communities on the site, that it is impossible for you not to find somewhere to fit in. The active discussions and the use of media files makes using Reddit a superb experience.
If you like weird stories, there is no better place to get to your daily dose of them than Oddee. Just think of a blog that catalogs the strangest happenings in the world.
Sometimes all you need to have some fun is a great movie, but choosing one is easier said than done. A Good Movie to Watch provides categorized recommendations based on your specific needs.
Some people enjoy looking at GIFs for entertainment. Well, meet the site that makes them available to various chat applications.