Finance
Best 10 Websites for Real Estate Investing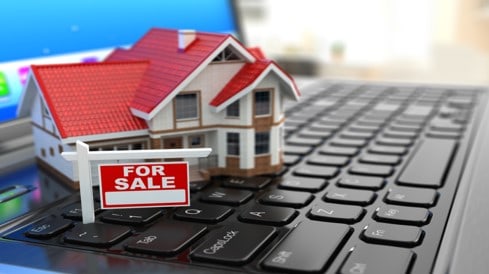 The real estate market is one that seems to get progressively better as time passes. This means that many people take notice and wish to get into it. If you are one of those persons, you may start off in a place of being scared or at a loss for information.
Thankfully, there are resources that can point you in the right direction at the various stages of your journey. Some of the best such resources are informative websites, and you should do the necessary due diligence to collect the information you need.
Below is a list that we have put together of 10 of the top sites for your real estate investing pursuits.
There is arguably no bigger source of information for real estate investors than BiggerPockets. The site has been going strong for a decade and a half, and it now consists of blogs, simulation applications, calculators, forums, books, podcasts, and a social media community to keep you informed.
Not everyone enters the real estate world as a buyer. Some prefer the path of the agent or the agent-investor. If you fall into either category, then Active Rain is a perfect platform for you.
Roofstock is an amazing platform that allows for the purchase and selling of rental properties. The site leans on a series of partners and well-versed property managers. You get to choose to invest in one of three when using Roofstock.
There are several different ways to go about investing in real estate. Flipping houses is one of the more common ones, and FlippingJunkie teaches you all you need to know about doing so.
Zillow is a great website for the purchasing of homes and the collection of relevant information. The intuitive process means you don't need to rely on a realtor, and everything about home investment and maintenance is covered by the blog.
If you are the type of investor that is interested in using software-driven data analysis in your investment endeavors, then PropStream is the platform for you. Numerous sources feed data to the site, which you can then use to strategize effectively.
Inman is the site that you use when you want to know the latest in the real estate market. Bookers, realtors, and investors use Inman to stay on top of all the happenings in the industry.
DealMachine is an incredible tool to have in your arsenal when making investment decisions. The tool provides you with valuable property insights, such as any liens, owner details, purchase history, etc.
If your investment strategy is passive, you may find that REtipster is an asset to have on your side. It is a comprehensive source of information on amazing tools and various hacks that you can use for your investment needs.
The final site is one that is designed for landlords. After you've acquired a property, managing it is another consideration. With SparkRental, you can screen your applicants, manage the application process, deal with tenant requests, and even collect your rent online.