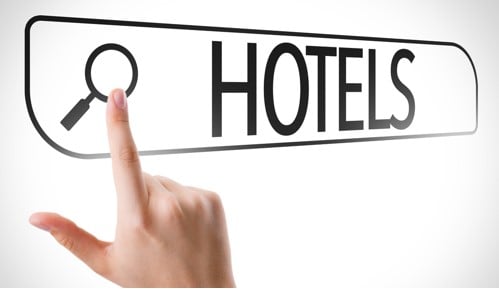 There are many events and situations that call for the booking of a hotel room. Securing a place to stay when these instances come up is no joke, as you can't exactly show up to a hotel with no booking.
Well, you technically could, but you then put yourself at the mercy of the establishment, which may genuinely not have any walk-in rooms available.
This is the reason that bookings tend to be made ahead of the required date, and there are several websites that can help with this. Check out the 10 that we've listed for you below.
Here's a site that allows you to view and filter through hotels, hostels, apartments, and guest houses. There is something on Booking.com for everyone, as it returns some of the best search results of these kinds of sites. The booking process is also nothing short of a breeze. 
Thanks to the ability to customize your search on a granular level, your experience with Kayak is typically a smooth one. Additionally, you can view recommended destinations, as well as price comparisons with other top booking sites.
Here is a site with a visually stunning look that is paired with optimal functionality. The standout feature of Priceline is the "Name Your Own Price" option, which allows you to state the price that you can commit to, and it gives a hotel the opportunity to accept this under a nonrefundable booking clause. 
TripAdvisor provides a seamless experience as you browse accommodation options across numerous sites. Additionally, viewing reviews and comparing prices are very intuitive processes, thanks to the fantastic user interface. 
Expedia is a popular all-in-one site, as people can use it for organizing flights, hotel bookings, cruise bookings, and even vehicle rentals. The site also offers a rewards program that you can leverage for future accommodation needs. 
Trivago is a metasearch site, rather than one for direct bookings. This means that it searches for listings from a collection of other websites. The sites include both famous and lesser-known entries, which means that you get a great balance of results.  
Orbitz is another excellent site for your bookings. Not only is the site's interface super easy to use, but there is also a loyalty program that provides respectable earnings, which can be redeemed for hotel accommodations. If you wish to book flights, Orbitz can also help with that.
Google probably didn't cross your mind for hotel reservations. However, you can take advantage of Google Hotels, which provides you with prices, features, names, and booking options that you can use. Of course, the integration with Google Maps is a plus. 
It's probably a good idea to take care of your accommodation needs on a site that has a catalog of over two million properties worldwide. Agoda is a comprehensive booking platform, and it boasts impressive filtering features to help you narrow things down. 
If you're looking for last-minute deals, and then there may be no better alternative than Hotwire. Thanks to the "Hot Rates" feature of the websites, you can benefit from some super savings. Of course, this is assuming you don't mind a short notice booking with limited details.