Shopping
Best Singles Day Deals for 2022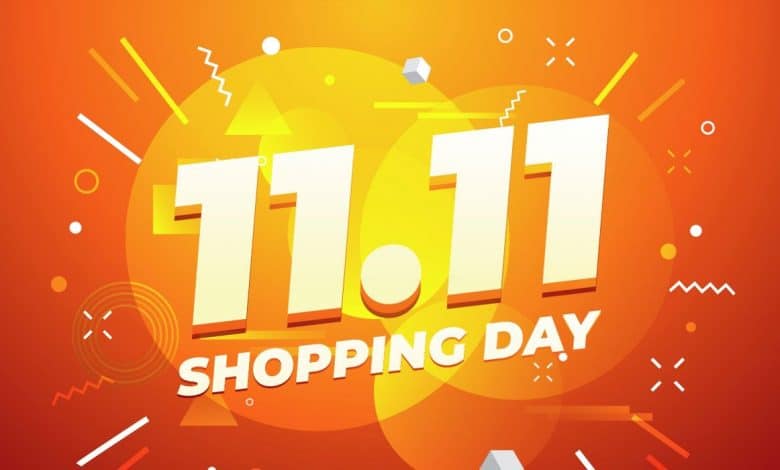 Do you love Amazon Prime deals? Maybe you aren't a Prime member but watch longingly as your friends and family get in on the deals. What if there were a day for singles to get great deals too?
There is and it's called Singles Day 11/11. It started out as a small self-proclaimed holiday for college students in China that were celebrating being single on Valentine's Day and it has now turned into a phenomenon called the 'anti-Valentine's day' offering some of the hottest deals, most in China, but some US companies are catching on too.
Singles Day sales typically last just 24 hours, so you have to act fast, although a few stores may extend the sales this year given the state of the economy. Singles Day is known as the 'treat yourself day.'
It's a day to splurge without feeling guilty because you'll find some of the lowest prices and hottest deals yet!
Check out the best Singles Day websites below and get ready to get the best 1111 deals in 2022.
Best Singles Day Deals 2021
AliExpress offers the biggest and best 1111 deals as it celebrates the Global Shopping Festival of 2022. This year AliExpress says to expect up to 70% off on the best products – these are the best deals of the year!
AliExpress says to expect deals on the hottest products including mobile phones, drones, smartwatches, makeup, gym shoes, and electric scooters among many other products.
AliExpress already has some of the lowest prices available on the internet as they work toward their self-proclaimed title the 'Ultimate International Online Wholesaler.'
They've started their Singles Day countdown, so keep checking back for their most amazing deals.
If you're in the market for today's latest trends, look no further than SHEIN. On a regular basis, they offer some of the hottest prices on the trendiest clothing in the world. They are also one of the best Singles Day websites to get even hotter deals.
On 11/11, expect amazing deals on women's clothing including tops, pants, dresses, jackets, and accessories. They have brand new arrivals daily, giving you access to the latest trends right as they happen!
Since 1111 deals are hot and go fast, we recommend you hit the SHEIN site early on 11/11 to get the best deals and to score your favorite fashions at a fraction of their regular price.
Get the hottest deals on electronics including computers, laptops, and smartphones, as well as vacuums and electronic accessories at GearBest.
Last year, GearBest offered some of the largest savings on the hottest items including earbuds, fitness watches, and tablets. Shop early for the greatest deals and enjoy spectacular savings on some of today's hottest electronics.
Banggood probably isn't a website you know, but you should. They offer some of the hottest prices on the largest selection of products. Known as the 'Chinese Amazon' you can find just about anything on Banggood.com.
What do we love about it? First, they always have the lowest prices, which means they'll have the Best Singles Day deals since they're starting with already low prices.
We also love their incredibly large selection of items and the customer service is something that can't be compared.
Enjoy rock bottom prices and even more amazing sales at Banggood – shop early for the best selection!
LightintheBox sells just about anything you could need this holiday season. They are often the 'go-to' website to find odds and ends you can't find anywhere else.
LightintheBox is offering some of the best Singles Day deals just like they do every other year.
Get ready to save as much as 60% off their already low prices on items, such as electronics, clothing, jewelry, home and garden, and toys.
You're sure to find the most amazing deals and stretch your holiday budget when shopping at LightintheBox.
Alibaba runs a 24-hour sales event for the best 1111 deals on the internet. Last year, they hit billions of dollars in sales just on Singles Day!
Alibaba is a third-party website for retailers that want to advertise and sell on their site, so you'll find a large selection of products and items to check off your holiday shopping list.
If you're looking for today's hottest fashions, hardest to find electronics, home, and garden, or personal care products, check out Alibaba on 11/11. They've already claimed this year to be bigger and better than ever thanks to COVID and the inability to shop in-store in many places.
With more people shopping online, sites like Alibaba are sure to take advantage of the opportunity and offer the best 1111 deals to date.
Believe it or not, Nike jumps on the Singles Day bandwagon too! They don't advertise it as much as other traditional Chinese websites, but if you've had your eye on Nike products, 11/11 is the best day to buy them.
Last year Nike offered an extra 20% off select items on their website. The best news, though, is that you didn't have to shop only on 11/11. Nike offered the best Singles Day deals over 4 days, starting on November 8th.
They've yet to announce when they'll release their 11/11 deals yet this year, but keep them on your radar if Nike is your preferred brand.
If you're in the market for electronics, keep Lenovo on your list as it's one of the best Singles Day websites.
Last year Lenovo offered up to 50% off its products on 11/11. If you have PCs or laptops on your list, this is not a sale to miss. Lenovo offers some of the hottest and longest lasting electronic products with the best customer service.
If you can save 50% or more off your purchase – it's a great time to buy that new PC or laptop and keep money in your pocket.
Amazon is the go-to for the best deals this season by far. Not only do they offer Prime Day deals for prime members over two days and spectacular Black Friday/Cyber Monday deals, but they also jump on the 11/11 deals!
That's almost an entire month (possibly two) of some of the lowest prices of the year. As you know, Amazon sells just about anything and everything you could need, giving you access to the hottest products at the lowest prices.
If you have your eye on something on Amazon, check back on 11/11 to see how one of the best Double 11 websites is doing on Singles Day. We promise you won't be disappointed.
If you love trendy clothing, you do not want to miss the best 1111 deals at Zaful. They've already advertised they are lowering prices down to $3.99 on thousands of products! Not only that, but you have the chance to win up to a $500 gift card for more shopping fun at Zaful.
Not only is Zaful offering some of the lowest prices ever on their clothing for Singles Day, but they're combining their amazing deals with shipping discounts. Pay just $3.99 for shipping on orders over $50!
Tips for Shopping on Singles Day
If you find something you love, buy it right away – The sales are quick and the products are limited, so products may sell out fast.
Always check the shipping costs – Many sites offer free shipping or shipping discounts but don't assume. Before you check out, read the fine print and see what shipping will cost. If you don't love the shipping costs, chances are that you'll find the same product at a similar price on another Chinese website.
Check your sizes – If you shop for clothing, make sure you know the international sizing for the products you buy. Chinese clothing sizes differ from US sizes, but if you measure yourself, you should be just fine.
Compare prices on multiple websites – The best 1111 deals are available on a variety of websites. Comparison shop from the comfort of your own home.
Check your confirmation emails – Make sure you know what you're buying, the total cost, and when the order will arrive. Check your confirmation emails right away and contact customer service if there is a problem.
Conclusion
This year, have fun with the best Singles Day websites available! COVID has changed the way we shop, but it can't take away the amazing deals we are used to getting this time of year.
There are many ways to save this holiday season while helping retailers stay open during these uncertain times. Have fun, save money, and get the products you've always wanted for yourself this Singles Day!