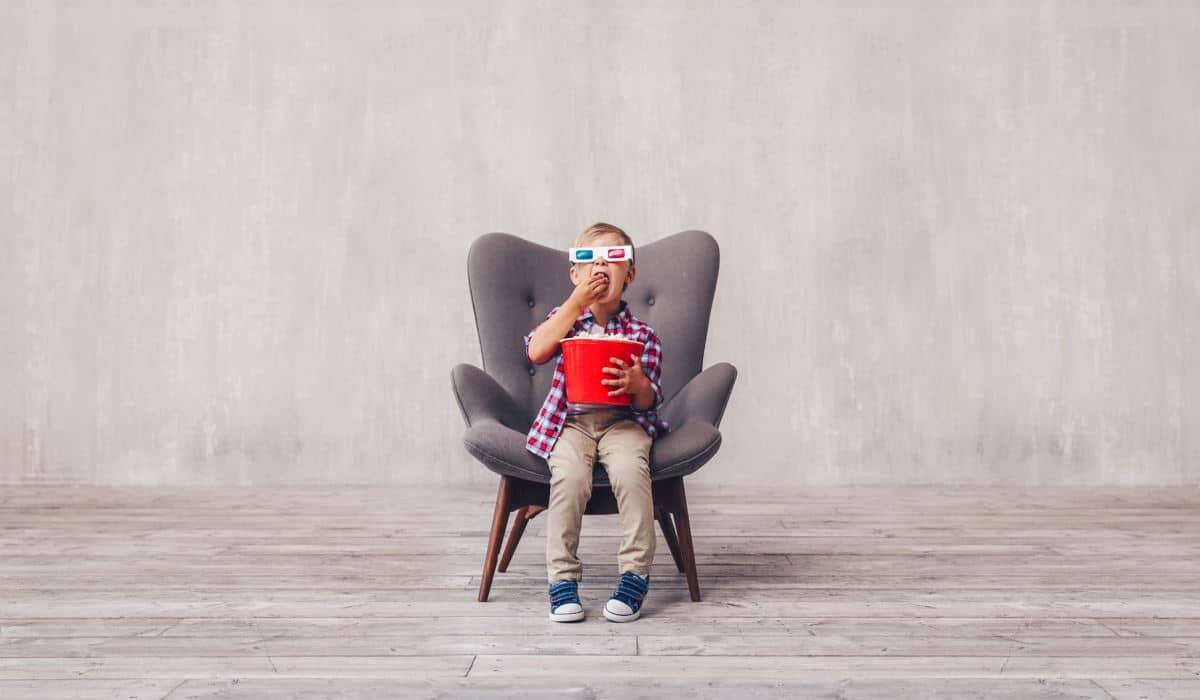 Online streaming has become one of the most popular ways to watch movies.
The best-known streaming services are, of course, Netflix, Amazon Prime Video, HBO, Disney Plus and Hulu – which all are paid services.
But there are quite a lot of less known movie streaming services which are free to use.
Movie streaming sites enable viewers to watch movies of all genres and types, using a desktop computer, laptop, mobile phone, tablet, or a smart TV.
Most free movie streaming sites base their business model on ads, and some of these sites serve a lot of them, including pop up ads and subscription offers. It is always advised to be careful when visiting streaming websites and always use an ad blocker and a good antivirus program. It is also recommended to consider using a VPN service.
Looking for the best VPN services? Here are the BEST VPNs for 2022:
1. NordVPN
2. CyberGhost
3. IPVanish
We have gathered here a list of the top free streaming sites for watching movies, based on traffic data from Alexa and Similarweb. Best10Websites is not affiliated with any of the sites on this list in any way, and they are all available in a simple google search. If you find that any of these websites violates your copyrighted content – please let us know.
Tubi (or tubi TV) has over 20,000 movies and television shows available for online streaming, from leading studios such as MGM, Lionsgate, and Paramount.
Streaming movies on Tubi is free, and their monetization model is through ads that are displayed throughout the movies.
Tubi has dozens of genres, a great streaming technology available on all devices, and a solid personalization engine for movie recommendations.
Crackle is a Sony Pictures-owned platform with hundrads of free movies and TV shows for streaming.
Streaming quality on Crackle is high, the mobile app is good and commercials are usually short, but the variety is a bit limited.
Popcornflix is another great free movie streaming service that hosts over 1,500 movies and TV shows and promises that "no movie is more than two clicks away."
There is no monthly subscription on Popcornflix – just frequent commercial breaks.
Pluto TV hosts free movies that you can watch on-demand or on one of its free live movie channels.
Yidio is a cross-platform search engine for movies and TV Shows, enabling users to find all the free and paid streaming platforms for over 1 million TV Shows and Movies.
Yidio is available for iOS and Android, and can be used on mobile phones, tablets, or smart TVs.
Vudu is a premium and free streaming service, with over 100,000 paid movies, and thousands of free movies.
Watching movies on Vudu does not require a subscription, and streaming quality can be up to 4K UHD.
With Vudu you can watch movies on smart TVs, connected Blu-ray players, game consoles (Xbox One/S/X, PlayStation 3 and 4), streaming devices (Apple TV, Roku, Chromecast etc.), Nvidia Shield, Android and iOS devices, Windows 10 devices, and more.
Hoopla is another service you can use if you have a US local library card, with thousands of free movies and TV shows to choose from.
Kanopy is a free movie streaming site that is available to university students and local library cardholders of supporting libraries at the US.
Kanopy features a great collection of ad-free films and series that can be watched on TVs, mobile phones, tablets and online.
IMDb TV is a free on-demand streaming service by the popular amazon-owned website imdb.com.
Watching Movies on IMDb TV is free, and is monetized by commercials that are inserted throughout the movies.
The 'Moving Image Archive' of the website Internet Archive is a great source of classic movies and other titles that are public domain.
All movies on the 'Moving Image Archive' are free to watch and even download.
Youtube launched its movie streaming service a few years ago, and although it is not the best and most comprehensive streaming service, it can sometimes provide nice and free surprises.
The Roku Channel enables users with Roku streaming devices or just a Roku.com account to watch free movies and TV shows online.
The Roku Channel is available on Roku streaming devices, TVs, smartphones, tablets and computers.
HotStar is another Asian website of a leading entertainment brand, this time – Disney.
HotStar offers its mobile app users a free movie streaming service including all of Disney's catalog.
SonyLiv is the Asian website of the entertainment giant Sony.
SonyLiv offers ad-supported free streaming for movies, TV shows and sport events.
Peacock is a free streaming service from Comcast-owned NBCUniversal, that features ads-sponsored live news, live sport streaming, TV shows and of course – movies.