Leisure
Trending
Best 10+ Free Manga Sites to Read Manga Online (2022)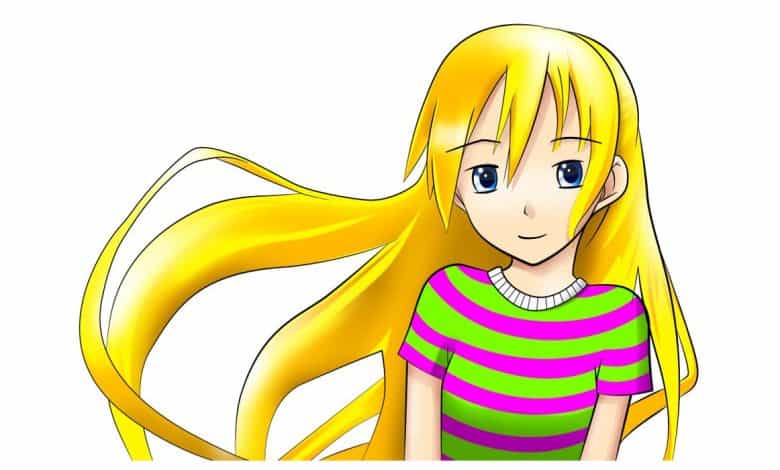 We all enjoy the prospect of reading manga just as much as we enjoy anime.
Even though consuming anime is easier, you just can't ignore the thrill of breezing through the pages of your favorite manga at your own pace without any constraints.
Now, it's not always easy to find good translated manga for free on the internet.
That's why we have created this list with 15 of the most popular manga sites there are.
All of them are incredibly user friendly, you would have no problem reading your favorite manga on these sites.
Just know that all of them are good sites to read your manga on. Choose the one you like, they aren't arranged in any specific order at all.
Best Free Manga Sites 2021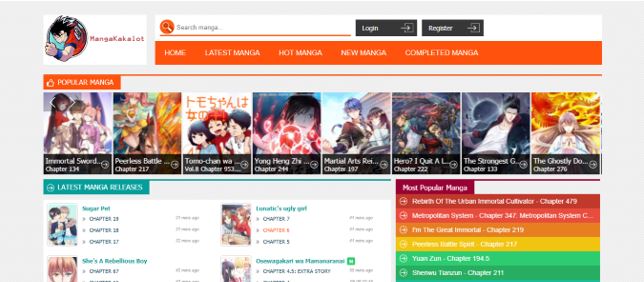 With a very pleasant looking user interface, Mangakakalot is the site that the manga readers use the most. Everything from the speed of the pages to the time they take to publish the manga, Mangakakalot is good at it all.
Furthermore, they have aa amazing amount of manga on their site.
It doesn't matter how old the manga you are looking for is, or how underrated it is, you can almost always find that manga on Mangakakalot.
You will have to see a few ads here and there but the good thing is that there are no annoying pop-ups that you may find on any of the other low tier manga sites.
It's all completely free, and it's all incredibly easy to read. The site also provides users to share their views in the comments section which fans mostly use to post memes about the manga they are reading.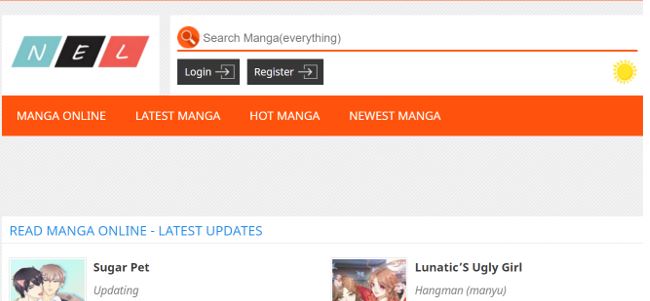 Manganelo is oddly familiar to Mangakakalot in a variety of factors and both of them are also interconnected. Clicking the manga at Mangakakalot can sometimes take you to that exact manga but on this site.
If there is a difference then that is the fact that while you may have to zoom in on Mangakakalot, Manganelo is already zoomed in.
You just search the manga in the search bar and go read it, it's that simple. And like Mangakakalot, you can also post memes in the comments section of this site, it is connected to your Facebook profile after all.

Mangago is perfect for both Yuri and Yaoi fans as it includes not just a variety of Yuri and Yaoi manga but also a great deal of Doujinshi on both of these genres.
It's where all of the Yaoi fangirls gather to adore their favorite characters in the comments section.
It is smothered with a lot of wholesome content too but the best thing about Mangago is the fact that it doesn't scare you off with an awful deal of ads right from the get-go.
Seriously, there are little to no ads. Furthermore, while Yaoi and Yuri are the main reasons why most fans use this site, you can also find almost any other manga here, fully updated.
Like the sites mentioned before, Mangadex is also home to all of the popular manga as well as most of the hidden gems. But the great thing about this site is the fact that it doesn't show ads.
That's not a typo guys, Mangadex literally shows no ads.
It is an incredibly user-friendly site that even allows users to change minor things like the page length and more, And it also shows you the number of other users that are online beside you. Plus there are user forums too.
Mangasee is another site that allows you to read all of your favorite manga without interrupting you with trivial things like ads and pop-ups.
The layout looks awesome and it has all the manga that you can ever read in your lifetime.
The downside is that Mangasee is relatively new and for some reason, it is not very secure either, that is one of the reasons why you won't find many people in the comments section.
Mangasee doesn't require you to sign up before reading any manga, it is a site with a mobile-friendly theme and it also shows you the number of pages of each manga chapter right from the get-go.

A wide range of manga in a wide range of genres, the way this manga arranges stuff is always oddly specific. There are no blatantly obvious ads and the speed of the site is also top-notch.
If you are one of the people who always look for oddly specific genres whenever you are trying to find a new manga to read then MangaTx is all that you need.
But one of the annoying things about MangaTx is how it suddenly shows pop-ups at the right side of the screen.
Sure you can just close them but the cross mark is almost non-existent so more often than not you end up clicking on a link of an ad.

Mangareader.net offers a rather old and basic interface which makes it easy to look for the manga that you are looking and it also doesn't pretend to be ad-free and astonish you with all kinds of annoying pop-ups.
It is filled with ads and it doesn't pretend to appear otherwise and these ads don't get in the way of reading the manga either.
Mangareader has also been one of the most popular manga sites for a while and there is one thing about this site that makes it stand out.
Mangareader.net has a page that goes by the name "Surprise me" You click on this page and it takes you to a random hidden manga that you might've never stumbled upon if it weren't for this page.
This can be super handy when you are feeling frustrated and all you need is a good manga read. There is also a popular manga page that shows you what manga fans read the most.
Still, if you don't take fancy to ads, Mangareader.net may not be your cup of tea.

Sometimes, you can get tired of reading all that action and supernatural stuff that you begin to crave some colorful manga. And that is what Bato.to is for.
At their home page they show you a bunch of colorful manga that are more often than not, exactly what you need. Not to mention, Bato is also an open-source that even allows you to upload manga yourself.
And it's not like, you can't read other genre either, including Korean Manhwa and Chinese Manhua.
Furthermore, there is a discussion forum that is connected to your Facebook profile.

Mangafox has its own officially designed manga reader app which is never a bad thing to have.
Here the manga are ranked monthly, weekly, and even daily. All of the genres are all featured on the homepage as well as highly rated manga.
And there is another feature that we don't see often on Manga sites, you can subscribe to their email so you can get updated whenever there is an update of your favorite manga.
The ads are also non-existent. If you don't try to look for them you may not even find them.
And since everything is on the site, you won't be directed to any other site either. All in all, Mangafox may have ads but it is very user friendly.

MangaPanda is a relatively old yet green looking site.
The ads are obvious but most of the time they are anime-related so they blend well with the site itself. Since almost half of the site for this traffic comes from the United States, this site has a well-reputed image.
You don't have to make an account and it also has a "Surprise me" page, clicking on that page will take you to a random underrated manga that you might've never stumbled upon otherwise.
MangaPanda also offers an advanced search option which makes it easy for you to find manga of a certain genre from a certain time period.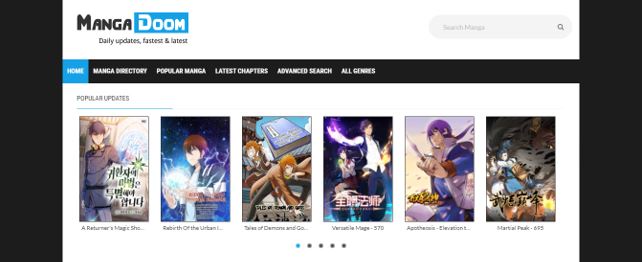 A visually appealing site with just as much manga and webtoons as any other site. You will see some ads while reading the manga but fortunately there aren't any pop ups.
Making an account on MangaDoom will let you engage with other manga readers from all across the globe, and most of the time, that's how fans ask for manga recommendations.
The latest updates are displayed on the homepage and there's also an advanced search tab.
In the list of genres, you can also see that MangaDoom has hundreds of popular Doujinshi.
If you are looking for a more engaging experience while reading manga, you should definitely try this website. It is secure so it is also safe to make an account.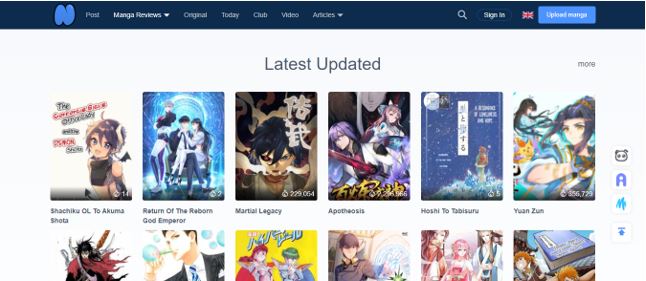 As one of the most popular manga sites, Niadd gets plenty of traffic yet it also allows you to post your manga as well as light novels on this site.
Which is kind of a big deal when you consider the terrific amount of traffic this site gets.
It also has separate news and review pages that are open to fans to post their own opinions.
If there is an annoying thing about Niadd then that is the fact that the moment you come to their homepage, you'll be slapped with an enormous pop-up.
But other than that, Niadd is best for people who not only enjoy reading manga but also enjoy creating their own. If you fall into that category, you should check it out.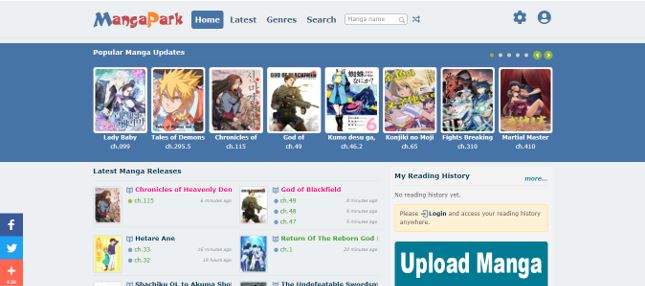 The cool thing about Mangapark is that it allows you to change its theme to a dark color, something that most people prefer nowadays.
Mangapark also has its very own Facebook page with around 35k likes and it offers something similar to the Surprise me page, only this time there is a small icon next to the search bar, you click it and it takes you to a random manga or webtoon.
If you make an account on Mangapark, you can bookmark all the manga that you are reading to your wishlist.
Also, did we mention that you can upload manga on this site too?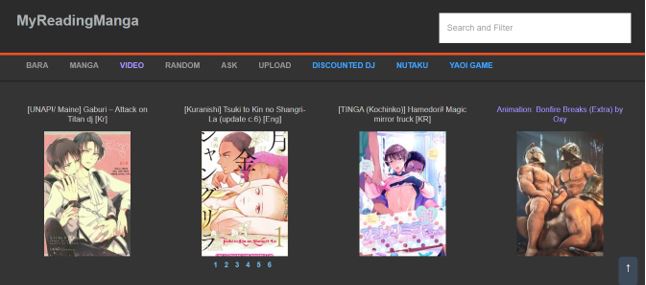 One look at MyReadingManga and you can tell exactly what this site has to offer. The most prominent genres on this site are Yaoi and Bara.
On MyReadingManga, a manga that is created by female artists is referred to as Yaoi and Bara is a manga that is drawn by men.
The website already has a dark theme and it also has other pages that even include Yaoi games.
You are free to upload your own webcomic too. Now, even though MyReadingManga is mostly about Yaoi, you'll be surprised just how many ways a Yaoi story can be told, there is a crazy number of tags.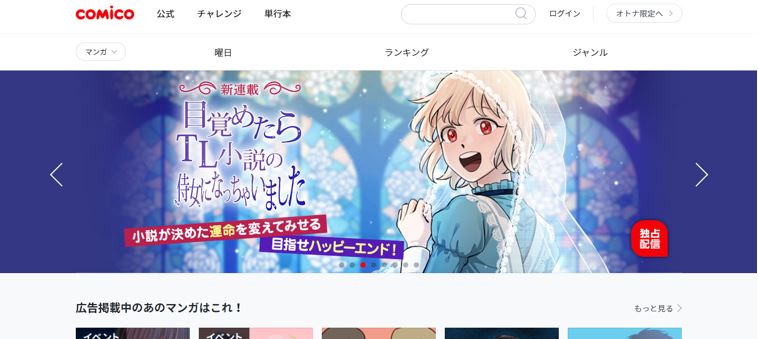 As fans who appreciate the art of anime and manga, many of us can't hold back the urge to learn more about Japan and also learn the Japanese language.
And one of the best ways to learn this language is by watching raw anime and reading raw manga, that's where Comico comes in.
You can read manga in the Japanese language which can be very handy, especially when you are already taking Japanese lessons.
You can also subscribe to the site or even purchase their premium packages. There are no ads so that's a plus too.
But even if you are not interested in learning Japanese, you should check Comico out and see how the Japanese text flows in mangas.
Conclusion
There you have it folks. Our list of 15 best free Manga sites to read manga online.
These are the manga sites that currently own the internet.